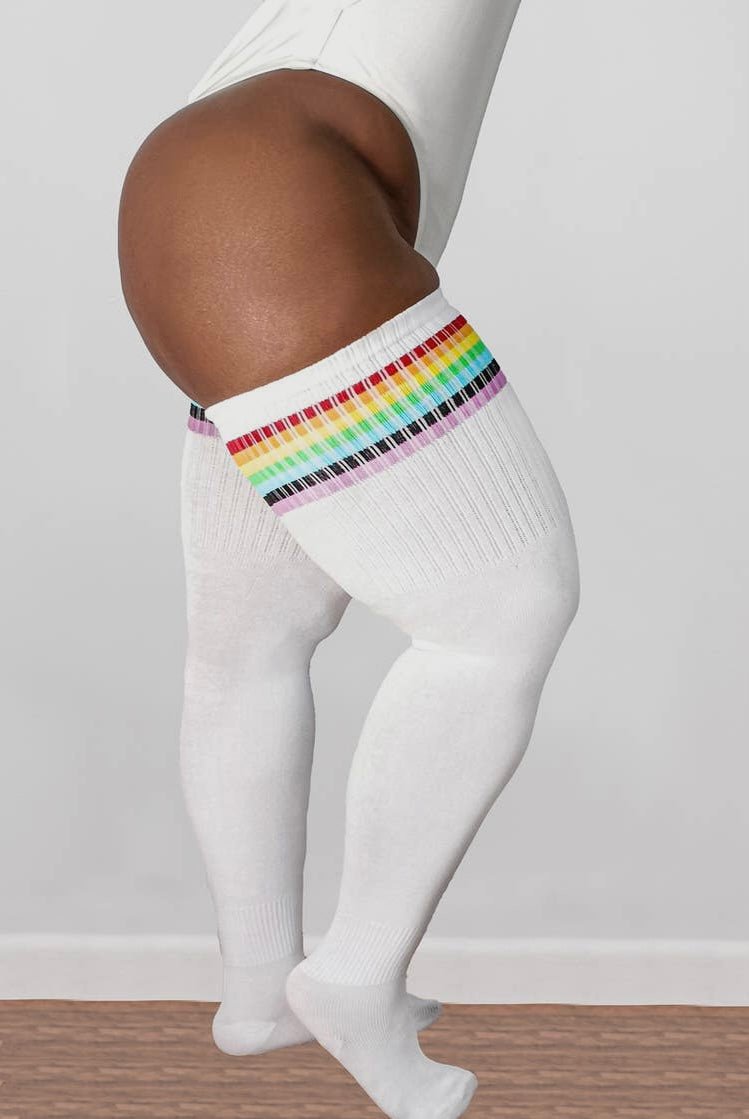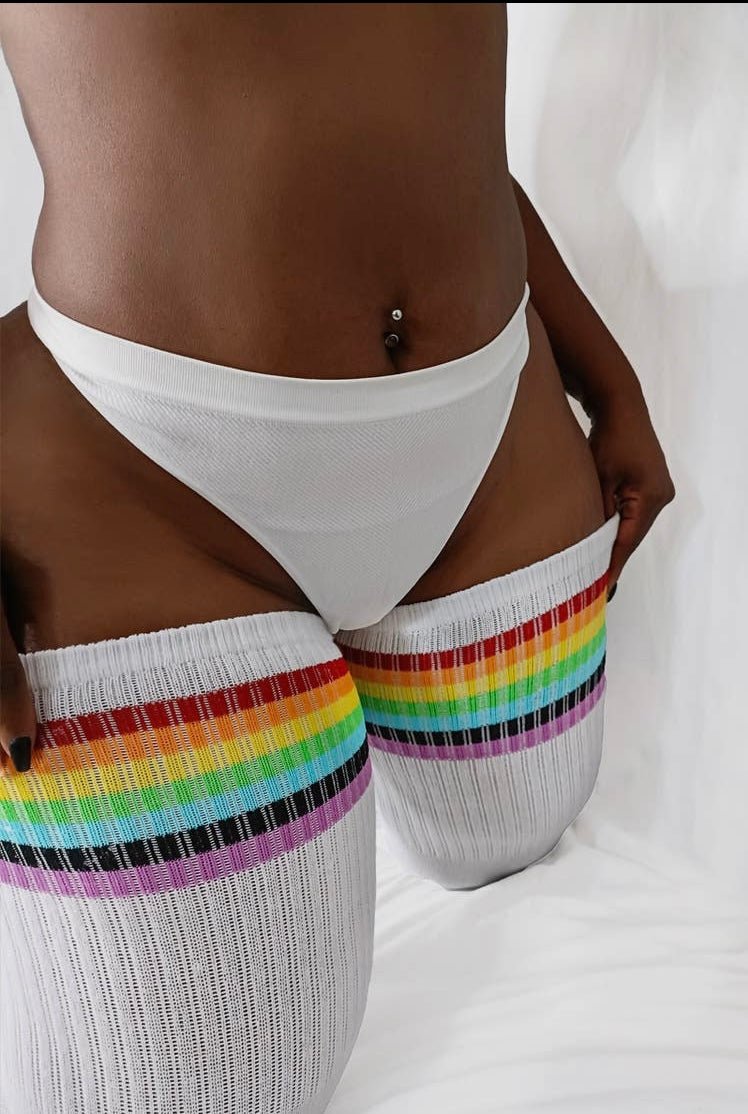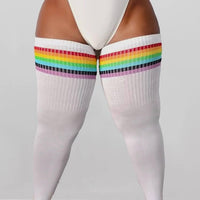 You asked, and we listened. FINALLY Cotton Tube Socks made to fit your thighs.
Presenting Thunda Tübbies (two-bees) - Thigh High socks made with a lightweight, elastic, cotton blend. Created with your thighs in mind, not too thin, not too thick and just the right amount of stretch so your thighs don't feel restricted..
It's time to embrace all your thickness and treat yourself to a pair of look-good-feel-good Thigh High Socks that compliment every inch of your voluptuous thighs.
sizing+measurements
Length: Heel to cuff 28 inches, possible stretch to 38 inches

Stretch: Top of sock (Cuff) can stretch to 42 inches

Recommended: For upper thighs that measure 24-40 inches